In the interest of full disclosure, I just took Version 7 of the Quiz to see where I stand as currently calibrated. Here is where I came out: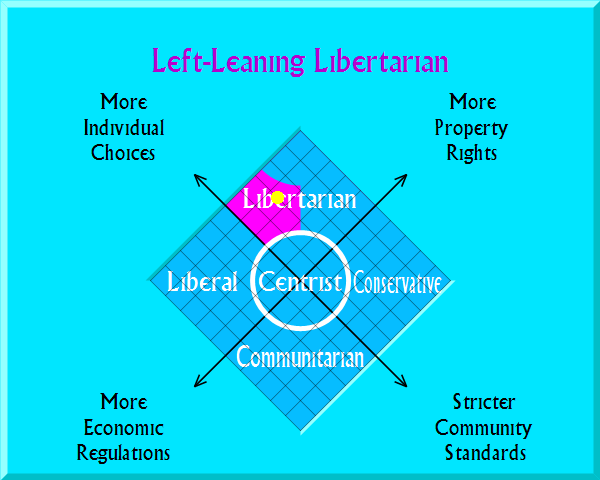 Maybe I should relabel this Leff-Leaning Moderate Libertarian. But since I don't use "Moderate" for conservatives and liberals at this distance from the center, I may hold back. By the standards of the active members of the LIbertarian Party, I am definitely a moderate, or even a non-libertarian (damn socialist). But by the standards of the media, the term libertarian applies to me still.
And by the way, I too struggle with some of the questions. In the interest of brevity I didn't include all possible permutations of answers including some of my own opinions.
And in all honesty, even if you score in the same Nolan Chart location as a candidate, you might still prefer another candidate. The Nolan Chart is not the only, or even best, 2D political mapping. One of these days I'll devise a test based on an alternative political map.
For those who want to nitpick with my calibration, you can do a "view source" of the quiz proper and see how I score each answer. Look for "value=". For each you will see something like 0_60. The first number (0 in this case) is the ord of the answer. The second is how I score it on a 0 to 100 scale. 0 is maximum authority/minimum liberty. 100 is maximum liberty/minimum government. 50 is status quo. Feel free to quibble with my calibrations in the comments below.